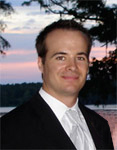 "
Read every word
of this secret revealing letter
before you go to your next interview"
Are You About To Make These
Common Interview Mistakes Which
Will Cost You Your Future?

Have you felt any of the follow while preparing for an interview?
(Check all that apply to you):
If you checked one or more of the above, I have some bad news for you...
You may be on the verge of blowing your next interview - never getting a fair shot at the job of your dreams.
Did you know that the above feelings are responsible for the most common interview mistakes that keep people like yourself -- people more than qualified -- from getting hired?
It's true... and what's worse is that most of these mistakes are committed in the first few minutes - rendering the rest of the interview a waste of your time (since you've already blown your only chance).
But here's the good news...
Landing the job is a cinch when you eliminate those feelings. Easier said than done, right? Actually, it is... it can be surprisingly simple if you know how. In fact, with the right technique anyone can do this (and in as little as a few hours).
Imagine the feeling of knowing... before you even show up for the interview... that you will:
| | |
| --- | --- |
| | NOT get dropped from the job running by making a common (yet easily preventable) mistake. |
| | Become highly desirable by your prospective employer because of your confidence and preparedness. |
| | Get the job offer - because from their perspective... you'll be the perfect candidate to meet their needs. |
| | Be offered a salary you can be proud of (heck, even one you can brag about to family and friends). |
| | No longer have to worry about those pressing bills and debt payments - all your money worries can finally disappear. |
All of this is possible... but only if you take the first step. And your first step is to read this article in its entirety. Please don't just skim through it -- I don't want you to miss a single word because when I demystify the process of "acing" an interview, you simply cannot fail to get that job which you rightfully deserve.
And we'll get to all of this in a minute... but first... let's address that burning question you're bound to be asking yourself...
Who Am I and How Am I Qualified to
Teach You About Interviewing?
My name is Chad Casselman. I am a semi-retired consultant and I have been on both sides of the interview table: both as the job candidate as well as the Interviewing Manager for several publically traded companies.
I've also helped many friends and colleagues land the jobs of their dreams and here's what I've realized throughout this...
The majority of people lack basic skills when it comes to getting a job; skills -- that when mastered -- can drastically change one's personal and financial future.
The problem is... there are only two ways to acquire these: through years of experience or by picking them up from someone 'in the know.'
Unfortunately, I had to learn things the hard way -- one by one through a string of errors that resulted in dozens of "draining" interviews, many of which did not work out.
For example...
How Microsoft Taught Me One of the
Most Important Lessons of My Career...
I was 21 at the time, just wrapping up grad school, when Microsoft offered me a 6 day, all-expenses-paid trip to Washington for a potential job.
When I arrived I had no idea what to expect (or what was expected of me). To my surprise, what followed was like nothing I'd ever experienced. Instead of the typical 30-minute "sit-down" with an interviewing manager, I spent 2 and a half hours with three different people... answering "everyday" questions - no different than hanging out with friends.
Then, they thanked me for coming and invited me to a dinner to talk to my future team. What a relief! The hard part was over (and it was so "painless"). As far as I was concerned... the job was in the bag.
Fast forward a few hours later, and there I am... standing over a table filled with mouth-watering appetizers, chatting with several Microsoft employees about the new PC game coming out next week... when one of them casually asked me, "Say you are working on the new Operating System being released next year - what would you change about it?"
And then I was stricken by sheer terror... for at that moment I realized that this was part of the interview.
Insider Tip: If you're ever invited to a social event by anyone at a company... remain alert because THIS IS PART OF THE INTERVIEW - they are carefully taking note of every word coming out of your mouth...
I drew a blank for what seemed like hours (I can't imagine how stupid I must have looked). I struggled to remain focused in order to respond with something clever... but all I could think of was the last few hours and everything I might have done (or said) that could have cost me the job.
I was snapped back to reality by being asked the question again! And in a rush to say something... anything to break my silence I blurted out, "Nothing - I think the current OS is great."
My response was met with a blank stare... and in that moment, I felt my dream of working for Microsoft slipping through my fingers; a once-in-a-lifetime opportunity... now certainly missed... because I did not know the ins and outs of being interviewed - plain and simple.
So did I get the job? I'll tell you in a bit... but first, let me share something very valuable with you...
Do You Know One of the Most Common (Yet Easily Avoidable) Mistakes Which Can Cost You the Job?
It's not knowing your OWN resume!
Sounds silly, doesn't it? In fact, I'm willing to bet you're thinking, "This could never happen to me." But that's the problem... that's what everyone thinks... and why this happens more often than you can imagine (with "disastrous" consequences).
And to drive this point home, let's do a little test (follow along because this will be an eye-opener).
Go grab your resume. Now, read everything written: every accomplishment, every success, and every skill. Finished? Great... put it away.
Now, can you (without pausing) give a well thought out answer for the following question: "Can you please explain specific challenges encountered and how you overcame them for the selected approach?"
And can you do the same for the question that normally follows: "If you had to do that project again, how would you do it differently and why?"
Insider Tip:
NEVER talk negatively about anyone when answering any question.
Or how about this one:
"Tell me about the most complex project you have ever worked on. Please include the justifications for the project as well as how the final solution did AND did not meet those needs."
This common blunder doesn't seem so silly anymore, does it? You see, it's questions like these - questions meant to catch you off-guard - that you need to know and be prepared to answer.
And as I mentioned before... the only way to know these questions, techniques, and even "secrets" to acing a job interview is through experience (i.e. lots of trial and error, let-downs, and possible embarrassments) or to learn them from someone who's been through this already - several times.
Now, the fact that you're reading this page most likely means you're going to be interviewing soon. And taking into consideration the harsh economic times we're going through... you probably can't afford to risk NOT getting this job, right? After all, there's not that many up for grabs these days.
And that is why I'd like present you with an opportunity that virtually guarantees you get hired.
Introducing "How to Ace an Interview —
A Step-by-Step Guide to Getting the Job You Want..."
Here's just a taste of what you'll discover when you go through this course:
How to

mentally prepare yourself... and test... if you are ready for the interview (all of your anxiety, stress, and uncertainties will disappear when you complete this step).



How to stand out from every other candidate and get the job offer - even if you are less qualified than them (this simple tip will race you to the "top of the pack"). HINT: how you present your credentials is much more important than what they are...

How to pass the 'test' that weeds out over 50% of prospects (get this right and you'll have "one foot in the door." Get it wrong... and the door will quickly slam shut).


How to answer those "trick questions" they'll ask to disqualify you (you can finally rest easy since they can't catch you off guard. They'll hear what they want - when they want it - every time).


How to clinch the job straight from the phone interview (a company's new way of disqualifying prospects before meeting them in person). Say these 6 things and the position is as good as yours... the office interview will be a mere formality.


The slight change in your body language that convinces them you're a perfect fit for their team (this well-kept secret is used by world-class negotiators to make anyone agree to their terms).

3 questions YOU MUST ASK the interviewing managers... no matter what the job... that gets them excited to hire you immediately (this tactic "seals the deal" when you're faced with stiff competition. See how fast you go from prospect to prime candidate when you put this into place).

The

7 most common mistakes which eliminate 25% of all candidates and how to avoid them (don't sell yourself short by falling for these traps).



And much, much, more...
By now you're well aware of how important it is to get your hands on these secrets before your next interview... but I'm sure you're also wondering if you will have to sell your soul to get your hands on it - not even close.
Have You Considered How Much The Job of Your Dreams is Worth To You?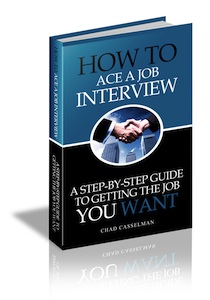 What is the value of discovering these insider secrets to getting the job you want, desire and truly deserve?
What is the monetary value of gaining the confidence required to interview like a pro and shielding yourself from the months of anxiety and crippling uncertainty, wondering if you'll ever be able to get another job? Many would pay anything to avoid those debilitating feelings and emotions.
But I want to be more pratical about this. Let's consider spending just one hour with a interview coach - that would cost you as much as $225. Even then, you would still need four to five sessions to merely scratch the surface of the strategies and secrets included in this guide. Interviewing somewhat better would run you up $1,000 or more with an interview coach.
And it would be completely worth it, if you landed the job right? The security and sense of accomplishment that comes with a job you love would have dramatic and everlasting positive effects on your life.
The good news is that you don't have to pay $1,000 for these proven secrets to acing the interview while landing the job you want. You don't even have to part with 50% or 75% of that!. So how much am I asking for this incredible resource?
NOTHING. You can't buy this book today!
Yeah, you heard that right. I will not sell you the book. You cannot pay me enough to sell you the book right now.
However, I will give you the first 3 chapters! I don't want to feel additional anxiety or stress on whether you should buy this guide or not. So stop even thinking about that. I am simply going to give it to you. See how below...
And the best part?
Because this is a digital guide, you get instant access to these strategies so you can start honing your interviewing skills in the comfort of your own home within the next 4 minutes.
Our Happy Customers are Talking...
This book goes way beyond acing a job interview.

It outlines the wrong and right ways of finding and getting a job from the unique perspective of the hiring person. If you ever wondered what makes the employer choose somebody else over you, the answer is in this book and it might surprise you.

I was at first skeptical that the information would apply to my field of work. After going through this must-have resource, I realized why I still did have the positing I wanted and why I was approaching it all from the wrong angle.

- Dr. Violeta Stoyneva (Boston, MA)
Clearly, You Have Everything to Gain and
Nothing to Lose So Dive In Right Away...
Please give me instant access to my copy of "How to Ace an Interview". I understand that...
You are NOT buying anything.

I am giving you the first 3 chapters of the books absolutely free!

You are not obligated to buy or pay for anything.

You will gain valuable insights without paying 1 single penny.

Simply put your name and email in the form below and we will rush you your free copy!

Here's to your success,




Chad Casselman
3934 St Ives Rd
Suite 1127
Myrtle Beach Beach, SC 29588
P.S. Remember, you get the job or you pay nothing. The position (and income) of you want can be an interview away - or it could be completely unattainable... it's up to you. You can't lose with this offer so grab your free copy of this guide now.
P.P.S. I almost forgot... about that job at Microsoft... did I get it? No, I did not - I blew the interview at the dinner after the interview. That was what I consider to be one of the biggest opportunities of my life. I didn't have the knowledge that I am offering you in this guide. Don't do the same... secure your copy now.